CONTROLLER AND FINANCIAL ADVISER
Ms. Fieselman has over 20 years of experience in providing, fostering, and advising clients in capital preservation solutions through streamlining and managing the financial bookkeeping process in conjunction with daily operational systems. Results include increased profitability due to strategic efficiency and reduced tax liability. She has been, and continues to be, responsible for day to day accounting of real estate development firms, homebuilders, private capital lenders and contractors. Additionally, DeAnn has facilitated DRE requirement reporting, construction loan draws, job cost reporting and monitoring of project budgets.
In addition to her contract controller services, DeAnn is also a Certified California Tax Preparer. As such, her primary area of focus involves business taxation, corporations and partnerships. By way of her accounting services and business knowledge, DeAnn served as Treasurer on the Board of Directors at Oak Forest Estates Home Owners' Association, as well as chaired their budget committee. In that capacity, she was responsible for increasing the association's capital reserve funds consistent with lending requirements of Fannie Mae and Freddie Mac, a task that eluded previous parties charged with the same undertaking.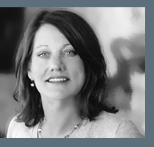 "To develop land through an interconnected disciplinary approach that emphasizes sustainable growth and business practices that aim to improve communities, both socially and economically."